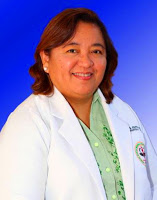 Lead by President Rodrigo Roa Duterte, was the conferment of awards to the Gawad Career Executive Service Honorees and to 26 individuals and 4 groups that made up the roster of finalists in the 2017 Search for Outstanding Government Workers, at the Rizal Hall Malacañang Palace on Sept 20, 2017.
The award, spearheaded by the Civil Service Commission aims to "recognize members in the Career Executive Service (CES) for exemplary performance and significant contributions, particularly in the areas of innovation, information and communication technology, social services, administrative reforms and public policy." Distinguished recipient of this award is Dr Maria Lourdes K. Otayza, Medical Center Chief II of Mariano Marcos Memorial Hospital and Medical Center and also the Chairman of the Region 1 Health Research and Development Consortium (R1HRDC). She took home a plaque with the Presidential Seal, a medal and prize money amounting to PhP100,000.00.
In order to qualify for this prominent award, the nominee will need to pass the validation process and the selection of winners shall have three levels. The first or pre-screening level shall be done by the CESB Secretariat to ensure adherence to criteria and completion of documents. The second level shall be done by a group of previous years' winners of the GAWAD CES who will short-list from among the nominees the finalists for in-depth validation. The third and final level shall be done by the Committee on Awards which will select the winners for the year's GAWAD CES from among the validated finalists.
This rigid process is no joke for only a few is being selected to receive the award. In the year 2015, there were only 5 awardees while only 3 receives the award for the year 2016.
To quote on the article published by the Philippine Daily Inquirer dated September 20, 2017, stating the reasons why Dr Otayza was granted the prestigious award says, "For developing the Innovative Health Assistance Financing System, which has lightened the burden of the sick while fostering one's responsibility for health; for her successful endeavour on Global Standard Health Care and Acquisition of Equipment, which enabled Mariano Marcos Hospital to become a specialized reference center in Northern Luzon; and for spearheading the creation of a comprehensive human health resource development that led to the establishment of the Mariano Marcos State University College of Medicine, as well as the maintenance of the accreditation of training of the different clinical departments and the creation of Family Medicine and Rehabilitation Medicine Departments."
During his speech, the President commended the honorees calling them "the men and women of goodwill" and "brilliant and innovative". He also encouraged and reminded his fellow civil servants to "reduce the case of graft and corruption to the most minimal level" if not "totally eliminated".
Photos of the awarding ceremony were also published by the same publication dated September 24, 2017. Congratulations!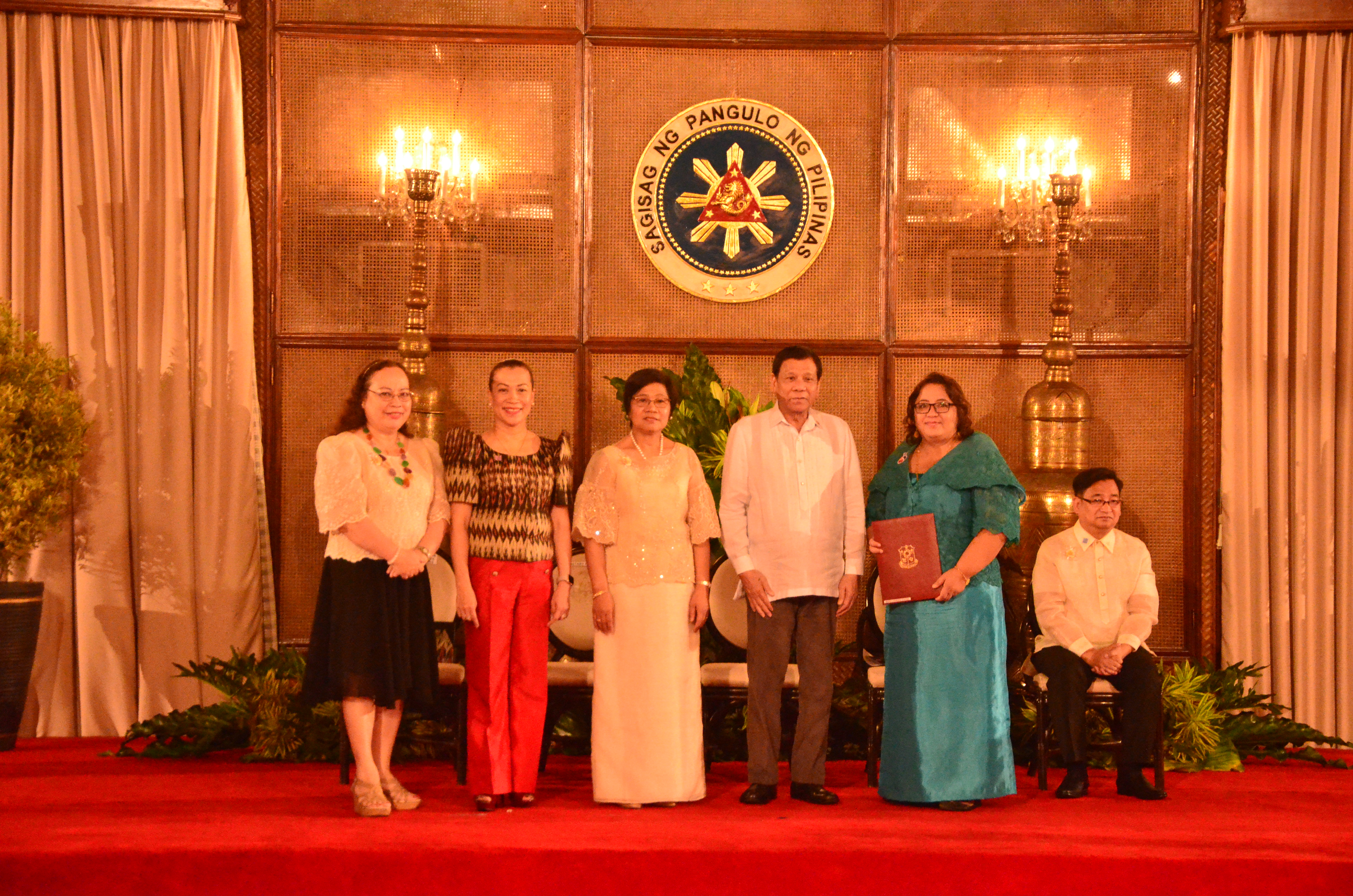 Source: http://rtvm.gov.ph/main/?p=50482
http://www.cesboard.gov.ph/newpage.php?title=gawad.php