Copyright: International Hospital Federation Newsletter, WHO TDR
Social innovation in health: leaving no one behind
On 12 February, in Geneva, Switzerland, IHF secreteriat staff attended a seminar co-organized by the WHO, UNAIDS and TDR. Healthcare delivery issues are far from being solved. With over 1 billion people still lacking proper access to healthcare, research and partnerships must be enhanced to move all countries closer to UHC through innovative approaches. The Social Innovation in Health Initiative highlights the beneficial impacts of relational cultures and community inclusion on people's lives and health outcomes. They demonstrate that innovation is sometimes "just" about going back to social basics and embracing them.


​​​​​​​Enclosed is the report on the seminar.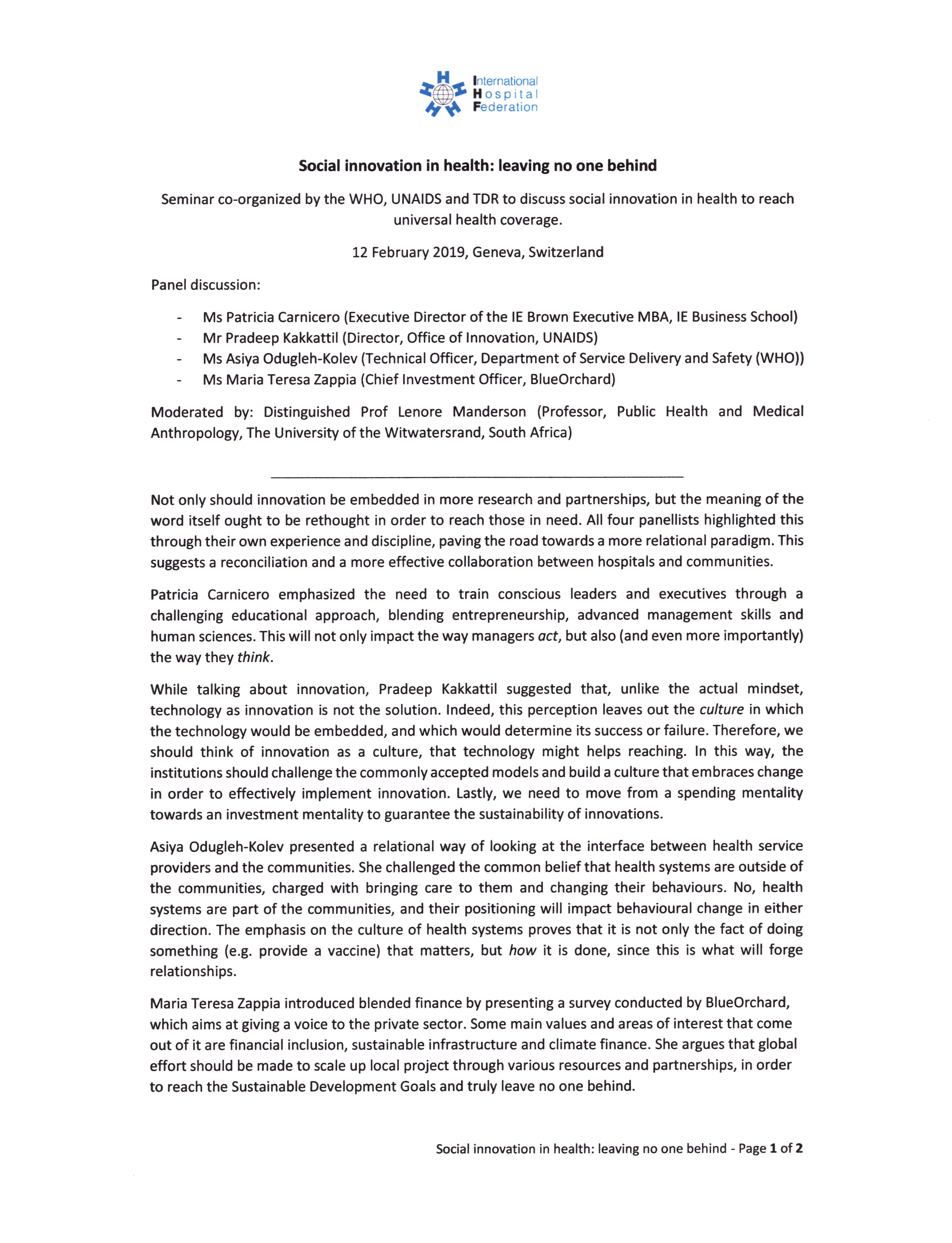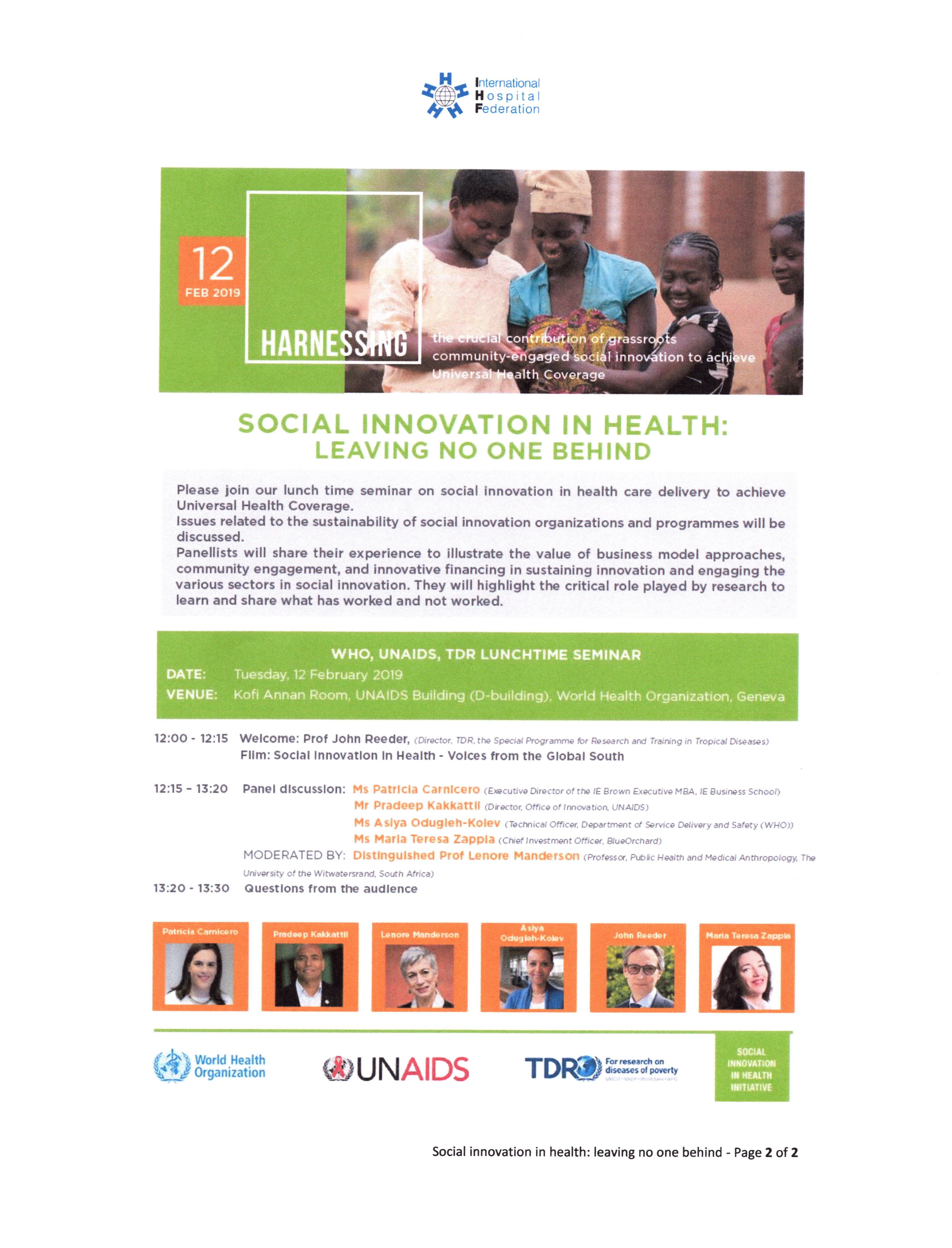 Read more on Social Innovation here.