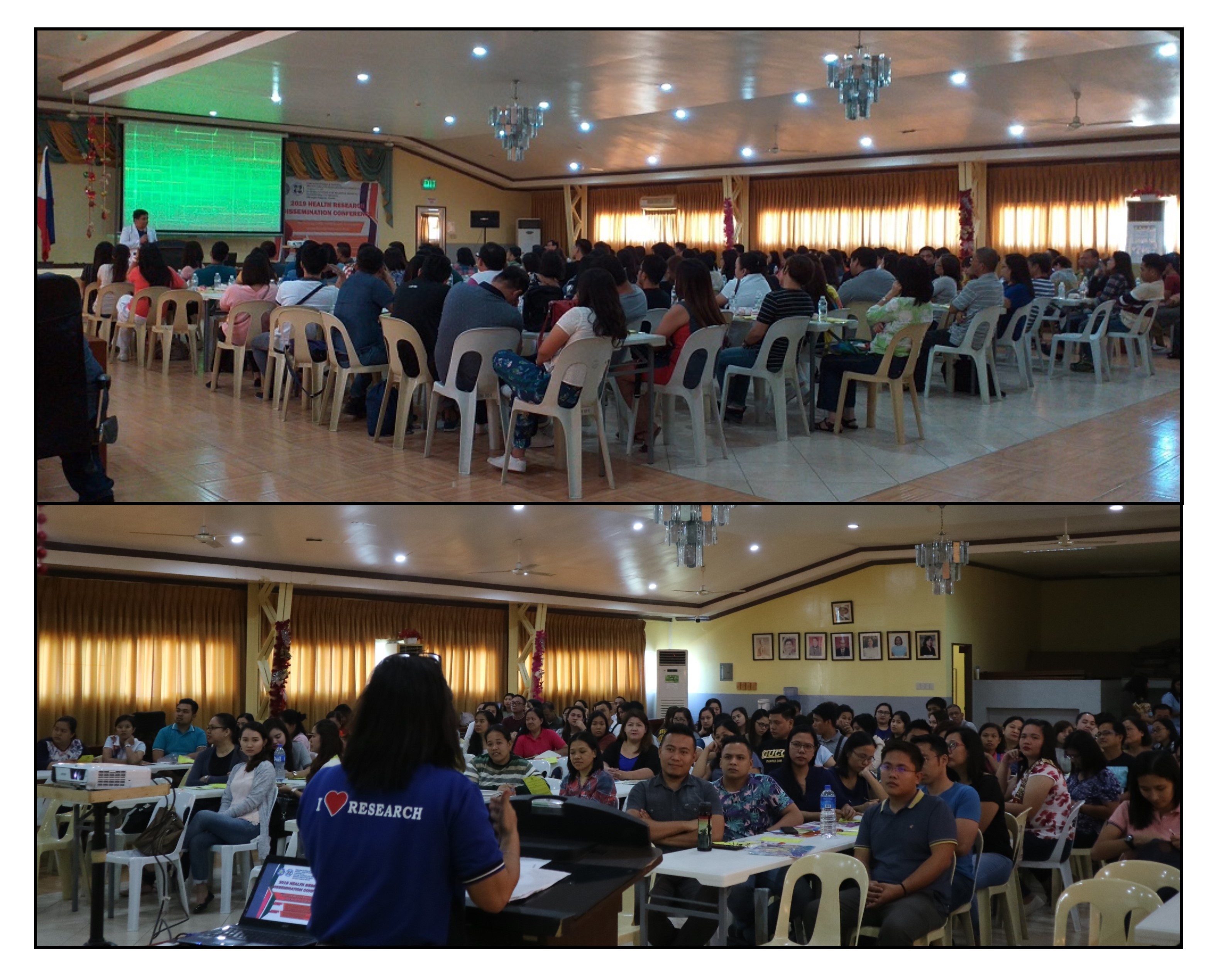 2019 R1HRDC HEALTH RESEARCH DISSEMINATION FORUM
The Region 1 Health Research and Development Consortium – Research Utilization Committee (R1HRDC-RUC) started the year by conducting the back to back Health Research Dissemination Forum with Applied CPD Units (for Nurse only) in collaboration with the Ilocos Training and Regional Medical Center (ITRMC) Nursing Division and University of Northern Philippines (UNP).
The application of CPD Units resulted in numerous interested nurses all over the region, thus, the forum was divided into 2 (Two) Phases to accommodate the participants. With the theme "Restructuring R1HRDC Health Research Dissemination Forum towards Relevant Professional Needs, the Phase 1 which is for the Provinces of La Union and Pangasinan, was on January 26, 2019 held at DBM Conference Hall, San Fernando City La Union, which catered to more or less 160 registered nurses. While on February 9, 2019, the Phase 2 of the forum was conducted at UNP, Vigan City with the theme "Research Outputs: Inputs to Evidenced Based Nursing Practice", which ended up accommodating almost 80 nurses from the Provinces of Ilocos Norte and Ilocos Sur.