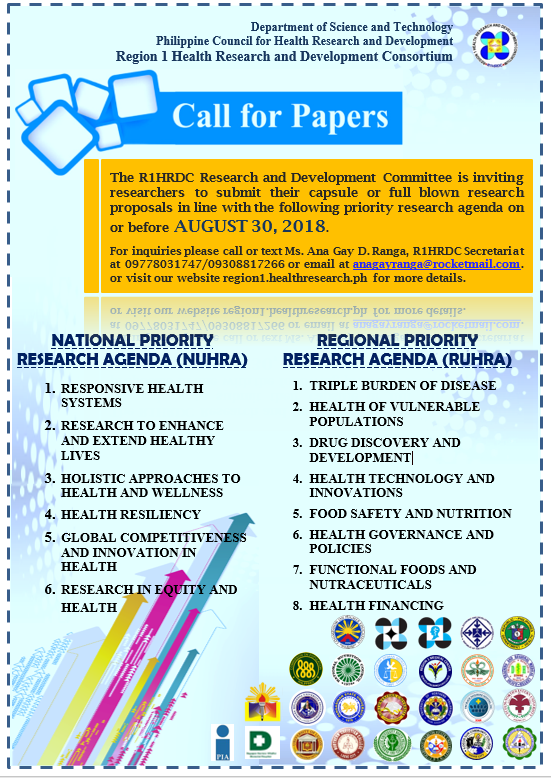 The Region 1 Health Research and Development Consortium (R1HRDC) thru the Research and Development Committee (R&D) is now calling for research proposals that aims to address pressing and current health concerns in the region.
At least Php 500,000 in funding support from the Regional Research Fund of the Philippine Council for Health Research and Development (PCHRD) will be used to support researches spanning National Unified Health Research Agenda (NUHRA) and Regional Unified Health Research Agenda (RUHRA).
We encourage interested parties to submit their capsule proposals (using the PCHRD Detailed Research Format) with endorsement letter from the institution head and curriculum vitae of the proponent, on or before AUGUST 30, 2018. Proposals should be sent to Ms. Ana Gay D. Ranga via email: This email address is being protected from spambots. You need JavaScript enabled to view it..
For additional information please click the link below.
National Unified Health Research Agenda (NUHRA) 2017-2022